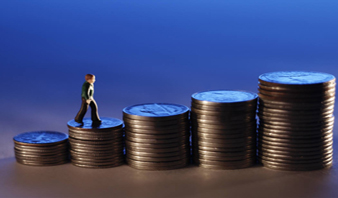 Why choose Carl Marcus, CPA for your tax needs?
Clients often call me the psychiatric accountant because I provide therapy to personal or business financial stresses. Over my 40+ year career, I have seen it all. I have worked for large accounting firms, owned small businesses, and have been a partner in a mid-size accounting firm. I have helped individuals in all income brackets resolve IRS audits and achieve fiscal sanity. I have helped numerous local businesses come into compliance and increase their profitability. I can tailor short-term and long-term tax, investment, and estate planning strategies for your unique situation to minimize future tax burdens.
As a father of 2 and more recently a grandfather of 4, I am quite familiar with the issues and concerns of families. When is the right time to start saving for college? Or selling a business? Or setting up an IRA? Or creating an inheritance plan? Or start receiving Social Security? Do you know how your pension will be taxed? Do you understand the tax implications of buying or selling real estate? Which 529 plan makes sense for your family? What kinds of gifts are tax-free? My expertise can help cut through the confusion and recommend options to meet your needs.
Why not go with a chain tax preparer?
Walk-in storefront accounting services often do not use Certified Public Accountants and are therefore not qualified to provide the level of service and advice that I can. These operations often make their profit through high-interest loans against your tax refund. This is not how I work. My clients trust me year after year because my only interest is helping them achieve financial stability.
I am recognized and certified by the Accountancy Boards in both North Carolina and New York. I am also a member of several professional organizations - AICPA, NYSSCPA, NCACPA, and NCCPAP. This assures you that I can provide the most up-to-date advice based on ever-changing IRS and state tax regulations.
Why not just use TurboTax?
If you have a simple tax return and are satisfied with your current income and investment risk, do-it-yourself software might work for you. However, these products cannot advise you on tax strategies that are tailored to your specific circumstance. Over my 40+ years as a CPA, small-business owner, and tax preparer, I have uncovered benefits hidden deep in the IRS regulations that can help minimize your current tax burden and also help you take actions for even larger benefits next year. DIY software cannot tell you that, nor can it protect your interests should you be audited.